Taco Soup
This taco soup is very flavorful. It was seasoned just right, not dominate with one spice as we've experienced at most restaurants. On a 5 star rating it would be a 5.
Karen and Ron Eley
We Stand Tall!
Our signature buttercream 8 inch round cakes come in two and three layers.
New York Style Cheesecakes
Delicious and creamy New York Style cheesecakes in a variety of flavors
Satisfaction Guaranteed
We use the very best ingredients and the results are our great made from scratch desserts.
Southern Style Desserts
We take traditional favorites to the next level.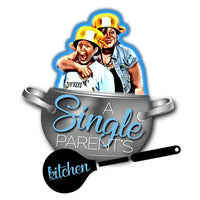 About Us
We are not your normal potheads. We are a mom and son owned business that started in the comfort of our own kitchen in 2013. This started as our journey of bonding and teaching my son life long skills and entrepreneurship. We take pride in the preparation of all of our products and we promise to deliver quality creations to each of you.